You must allow cookies and JavaScript for a proper shopping experience.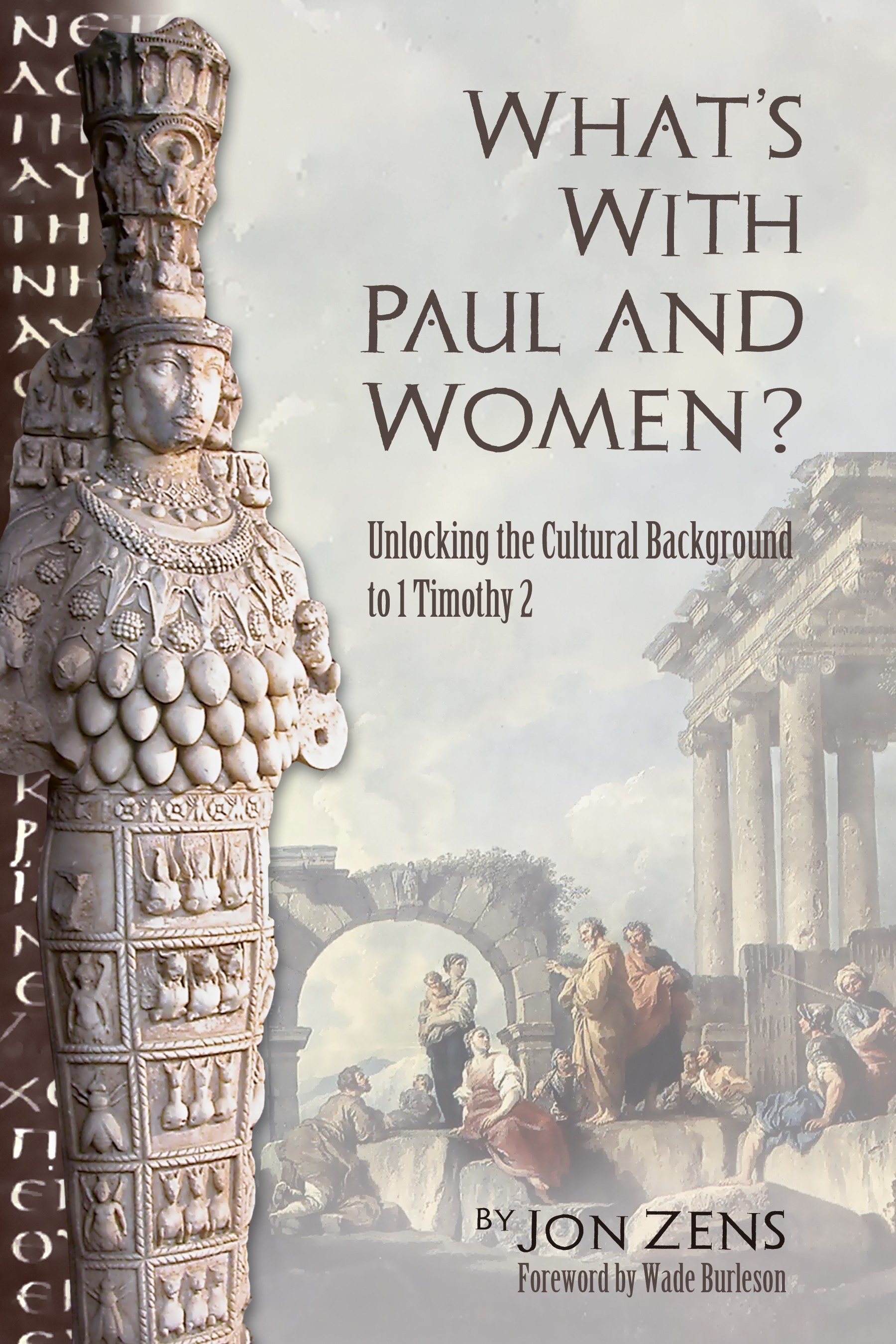 Price: $9.00
Publisher: Ekklesia Press : 2010
Seller ID: 397
ISBN-13: 9780976522294
Binding: Paperback
Condition: New
---
It is long, long overdue for the record to be set straight once and for all: to use 1 Tim: 11-12 as "clear" justification to silence all Christian women is utterly without biblical warrant. It is a mistranslation compounded by ignorance of the historical-cultural setting, compounded by harmful traditions, and compounded by far too much authoritarianism coming from those whose job is supposed to be helping believers understand the Bible correctly. In What's with Paul and Women?, author Jon Zens tackles Paul's flow of thought, focusing on verses 11-12, in light of the fact that Timothy w...
View More...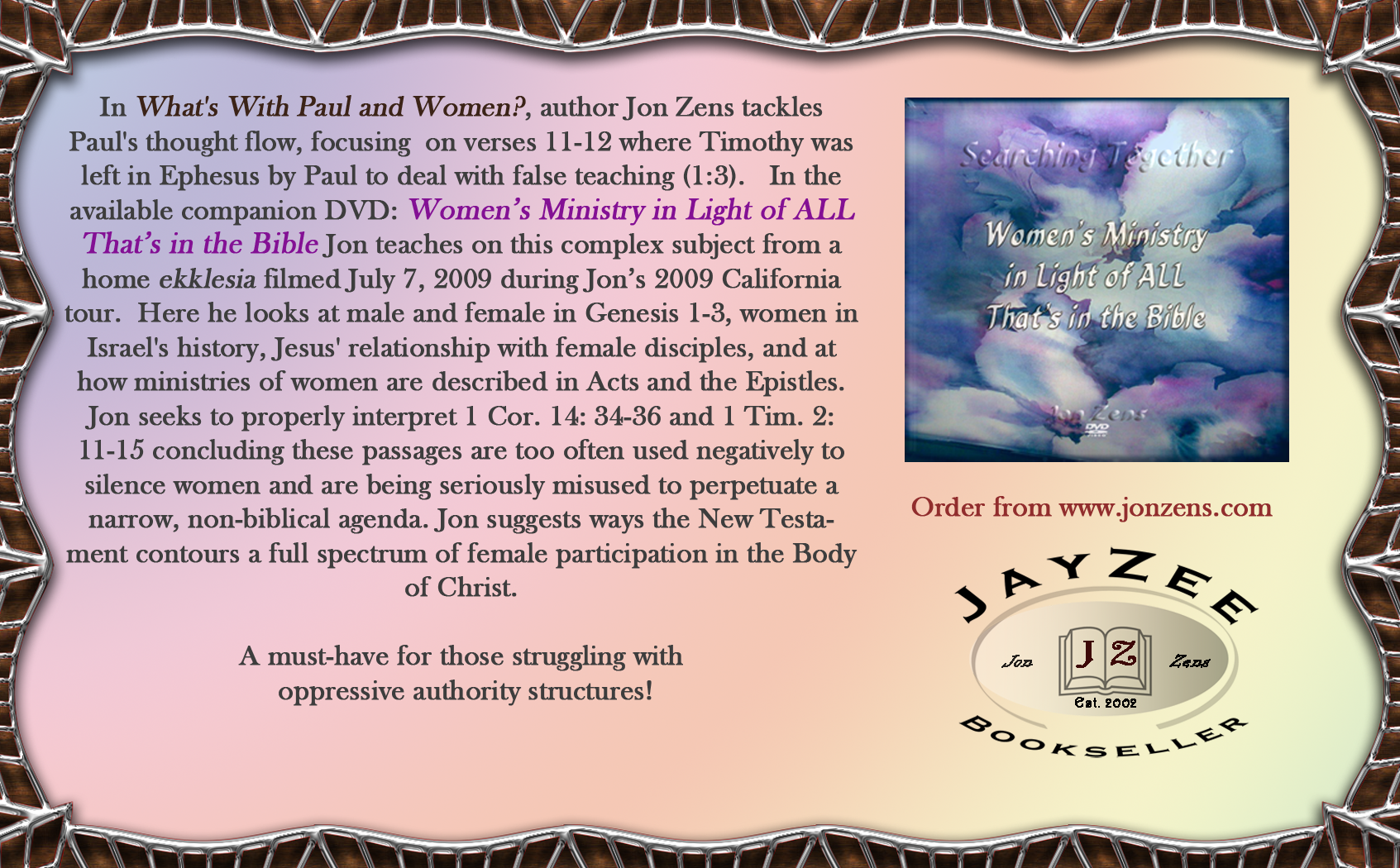 Price: $6.00
Publisher: Searching Together : 2009
Seller ID: 399
Condition: New
---
Meeting in Ernie Serna's home in East Los Angeles July 7, 2009, Jon Zens gave an extensive overview of women in Scripture -- male & female in Genesis 1-3, women in Israel, and how ministries of women are described in Acts & the Epistles. With this foundation, he then looks at the "problem" passages, 1 Cor.14:34-36 and 1 Tim.2:9-15. Concluding that these contexts have been misused to silence women, Jon then suggests the ways the New Testament contours female participation in the Body of Christ.
View More...